QIS is proud to be the RT (Radiographic Testing) unit in the GALLAF 3 project of the investor NOC (North Oil Company), a joint venture between Qatar Petroleum and Total Petroleum Group (France). The GALLAF project belongs to the Al-Shaheen mine, located off the coast of Qatari waters. Al-Shaheen is Qatar's largest offshore oil field and one of the largest offshore oil fields in the world.
During the implementation of the project, the film scanner in use appeared to have a problem, we needed a new equipment to replace, there is still no manufacturer or distributor available in the country, but ordering and shipping from abroad takes too long, may affect the progress of the project.
Recognizing the urgency as well as wanting to turn challenges into opportunities, QIS Board of Directors gave the opportunity to a team of leading experts of the company to research and manufacture film scanners. As expected, with in-depth knowledge, seasoned experience skills of Doctor of Materials Technology, Doctor of Automatic Control and member of R&D Department, KTKS, especially with the guidance of Mr. Vo Tan Phuong - Head of R&D Department, Nguyen Van Provincial - Deputy R&D Department, QIS has successfully built a Film Radiograph Digitizer scanner with many outstanding features compared to other machines ordered from abroad.
As the first and only unit in Vietnam to produce this equipment, when put into use for the GALLAF 3 project, QIS is proud to receive approval and recognition from NOC investor, a partner unit with many high and strict requirements.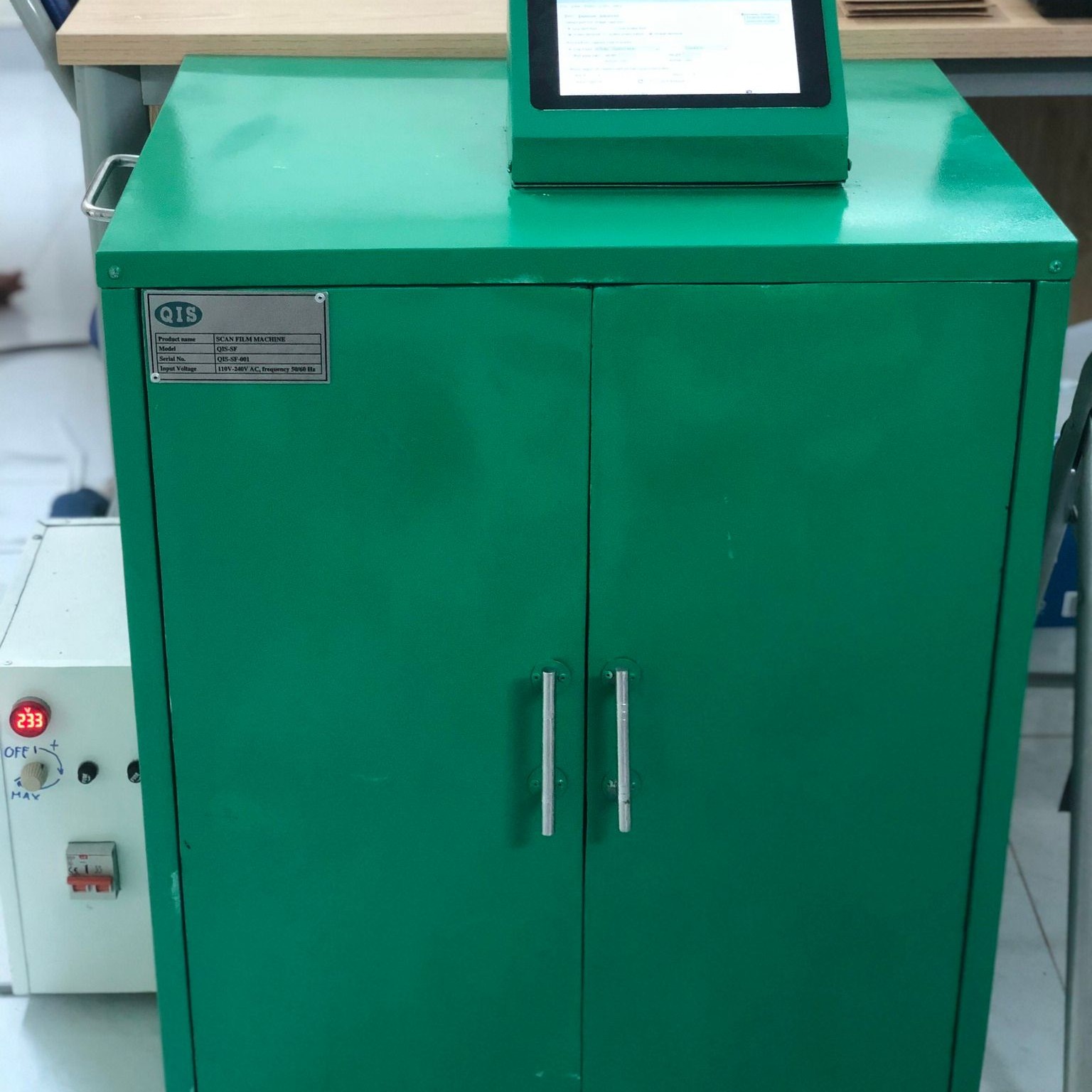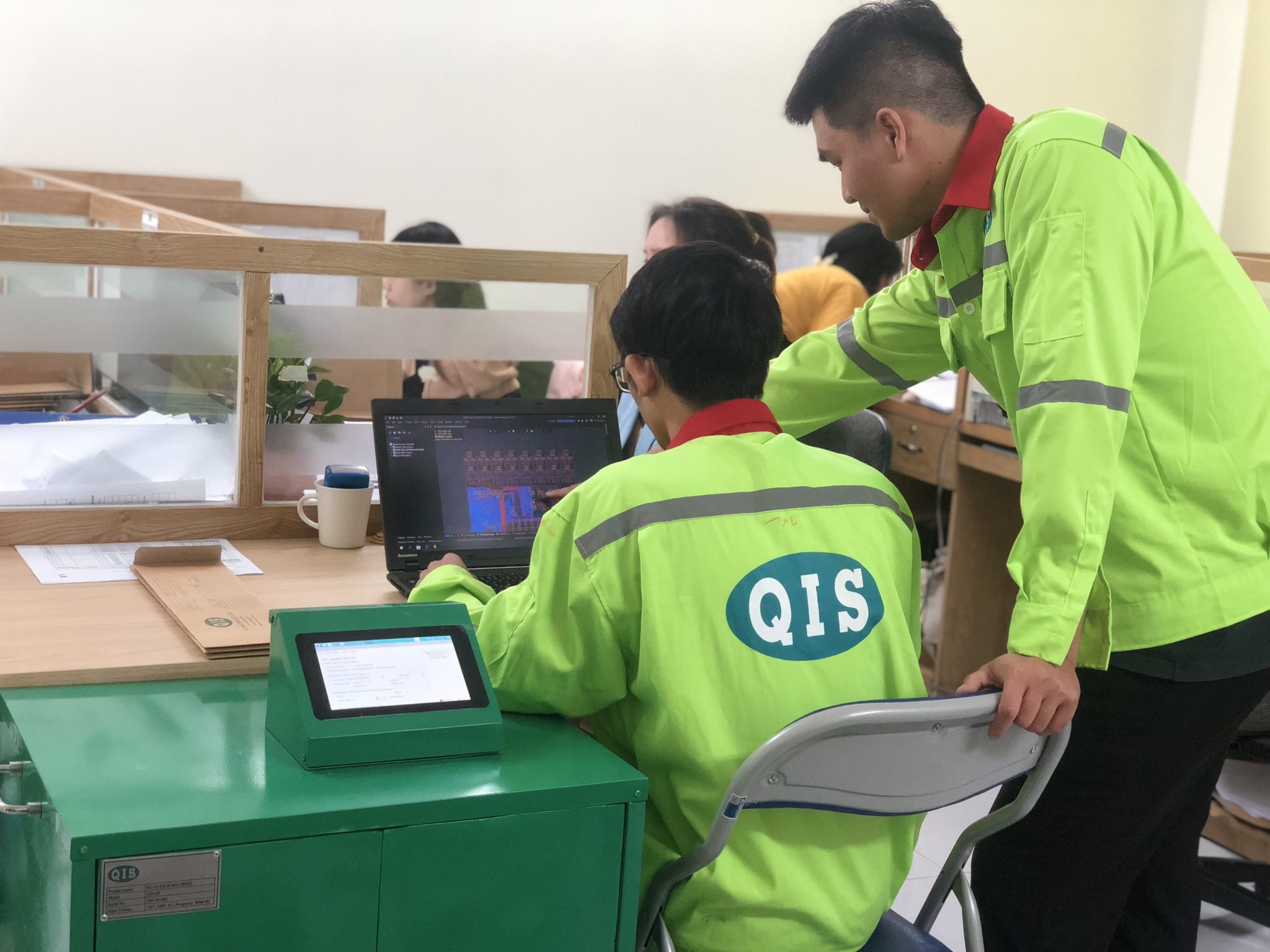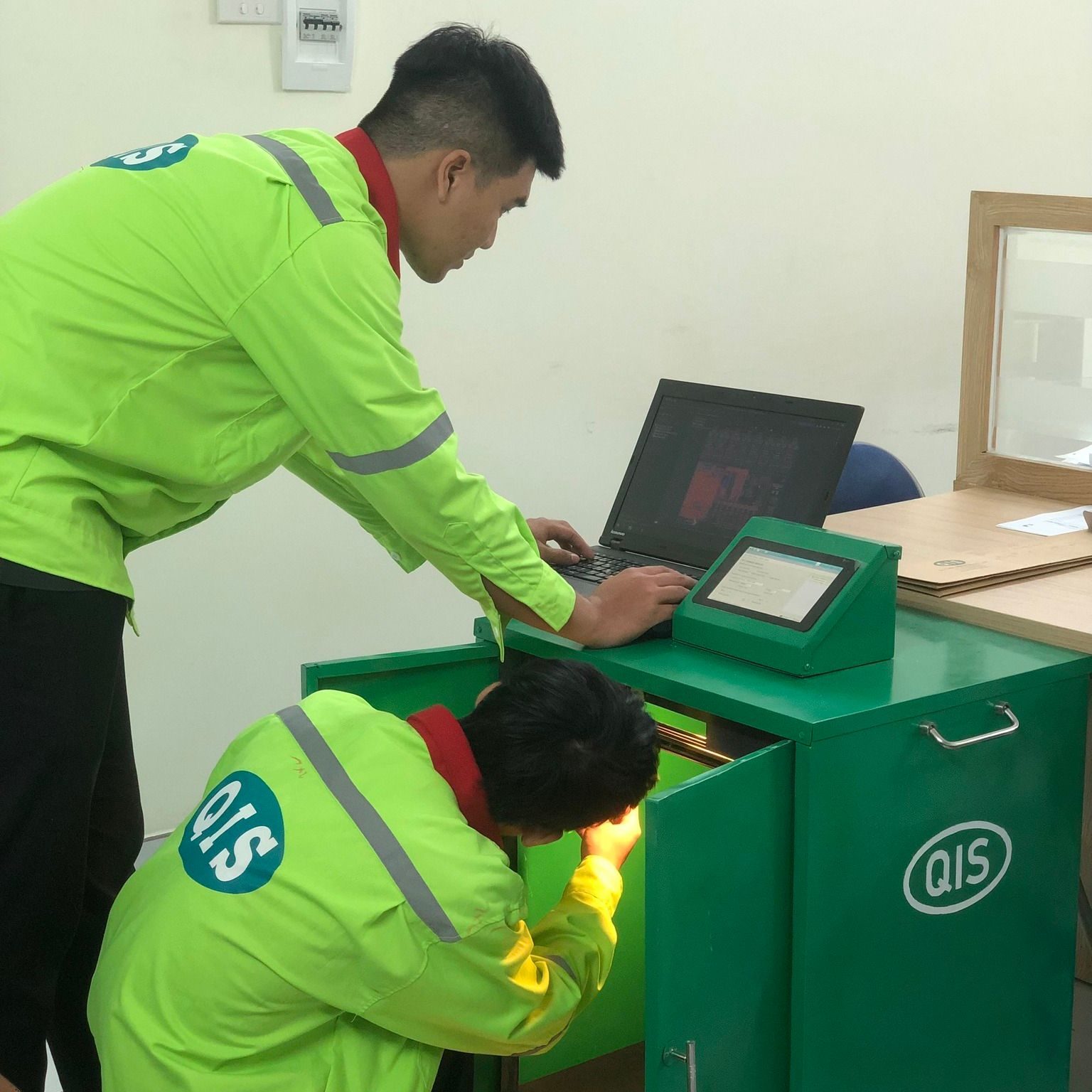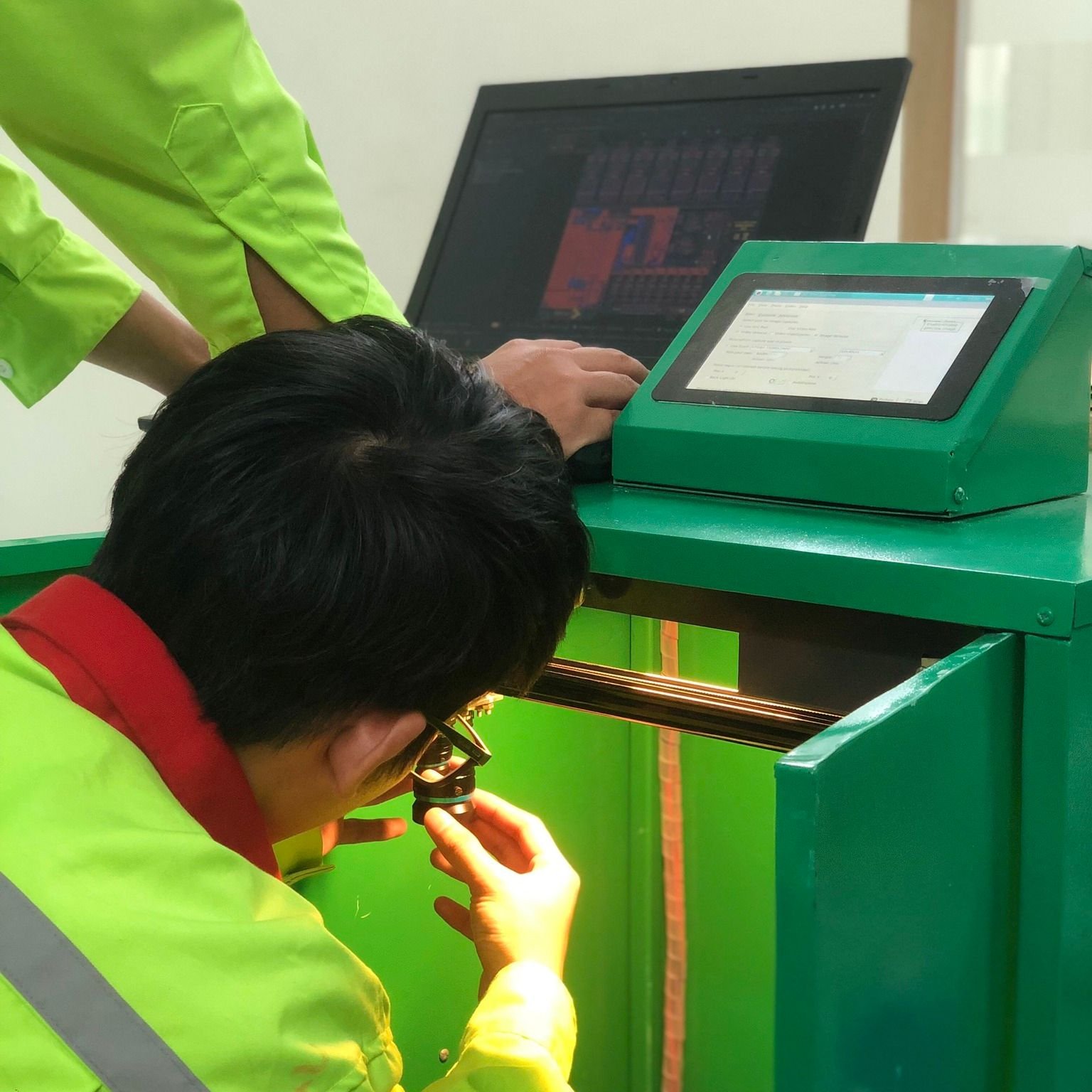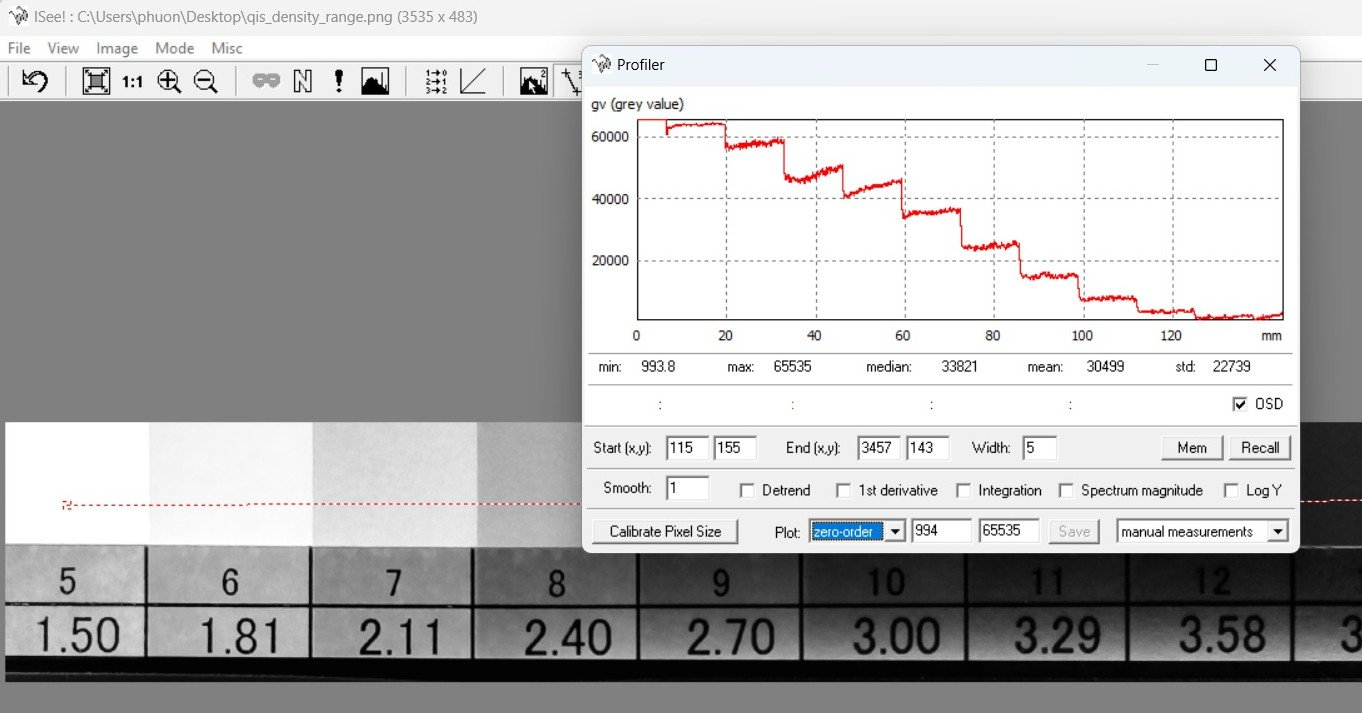 Radiograph Digitizer is a practical digital imaging solution developed exclusively by QIS for radiation imaging (RT) testing in non-destructive testing (NDT). The system is designed to digitize and store detailed information contained in X-ray images (analog images) used in aerospace, oil and gas, energy, shipbuilding, military, and other industries. It meets the need for superior image quality at an affordable cost compared to laser scanners. The device uses high definition technology and features automatic digital calibration, to ensure digital images are virtually unchanged.
Currently, companies in the same field are still importing machines from foreign film scanners, the quality of service is equivalent. However, QIS's own production of the Film Radiograph Digitizer scanner is an outstanding achievement that we are confident to be able to compete with the best price available and the best quality of the machine and the best service experience on the market.
We affirm the different direction, independent development orientation, innovation, creativity, stepping out of dependence on foreign equipment, machinery and technology.
Outstanding features of X-Ray Radiograph Digitizer Film Scanner:
• Use the latest generation NDT X-ray scanner to digitize NDT X-ray film
• Can image NDT X-rays ranging in size from 2.5" x 2.5" to 14" x 17", with superior NDT X-ray film image quality
• Increased productivity thanks to faster scanning speeds
• Adjustable scan speed, capable of segmentation
• High level of accuracy and detection due to high scanning resolution
• Especially suitable for testing multi-thickness components and mixtures
• Output: images from 24 to 36 bits
• Grayscale reconstruction is created with the highest quality to provide digital X-ray images
• Dedicated non-destructive testing (NDT) system.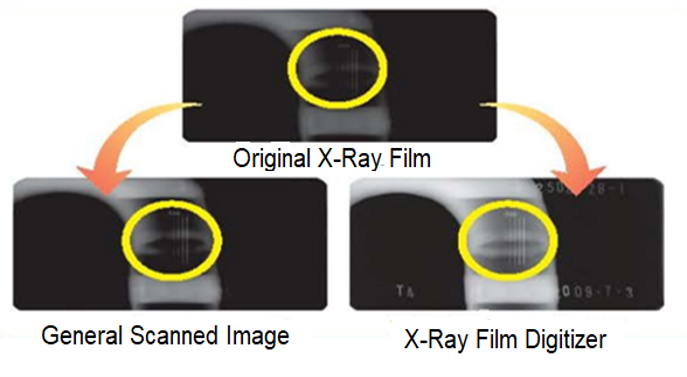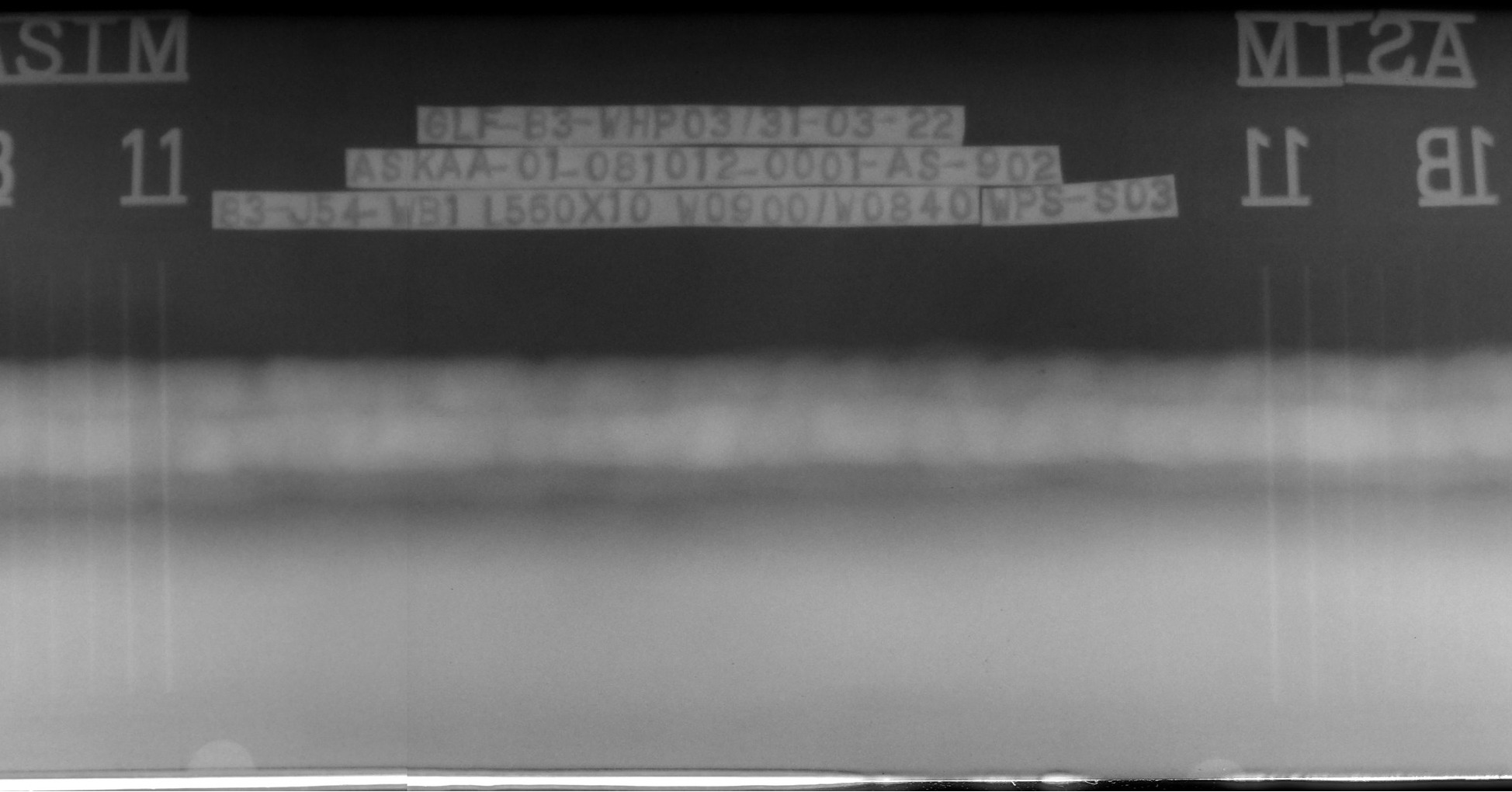 The Film Radiograph Digitizer scanner manufactured by QIS is now available in two versions QIS-SF and QIS-SF-V2.
We pride ourselves on providing fast delivery and a dedicated warranty support policy. If you would like to view and buy our company's products, please contact us by e-mail: ndt@qis.com.vn or call our office at : +84 937504252